Figuring out how to transport from the car from one state to another seems like a difficult job. You can fly along with your belongings to the state or you can even choose other convenient options. There are reasons for transporting your car. It can be either for a vacation or you are moving out from one state.
Ship a Car, Inc helps to ship a car to Texas easily and by finding you with the right way of transporting. They have been providing high-level auto transport services for hassle-free transfer at low cost and effective means. Some of the tips for choosing the right transport method are listed as under: 
Choosing the right auto transport company
Depending on the place you are living, you can find various shipping companies to help you with vehicle transportation. Some provide great experiences while some do not. 
Google Reviews is effective in choosing the right transport company. After reading all the reviews, visit Better Business Bureau and try making sure that the company is thinking of shipping with a reputed vendor.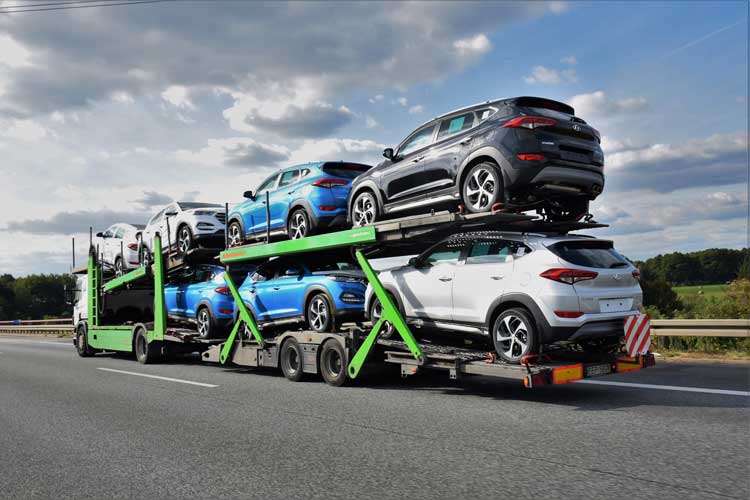 Calculating the cost of transportation
Before transporting, you will be interested in knowing the prices. If you know someone who has recently shifted to another State, you can consider asking them about their experience. 
Go beyond the normal and do extra research for betting the best ideas. Many companies today offer online quote calculators for finding out accurate quotes within seconds.
Scheduling early auto shipment
The process of transportation is long where sometimes it takes days and sometimes several weeks. Before making reservations for shipping, plan auto transportation for making sure that your car reaches the time you want it to. 
Transporting vehicles is a logical puzzle and involves many vehicles in doing that. Shipping time varies between companies and states and is sure to check the estimate before shipping is done.
Choosing the type of transportation
Enclosed transports help in saving your vehicles with four walls, floor, and a roof on a freight truck. But open-air transport has no enclosure. Depending on your needs, you can choose which one you would prefer. 
Closed transports cost about 30-40% more than open transport because of which about 97% of the Americans choose the latter. But if you have got an expensive car, choose closed transport is best as it will protect your car from all pollution and damages. 
Take all essential documents for shipping car to another State
Before shipping your car, the auto transport company will ask for the legal documents of the car and double-check the vehicle Identification Number for verifying the correct shipping details of the car. It is also ideal in keeping the insurance of the car and you can add in additional insurance for better safety.
Conclusion
Depending on the budget and availability, your car might be dropped off either at your friend's place or simply on the driveway or parking lot. Door to door service is expensive so you can choose the drop service accordingly.